Dealspotr Community Values & Guidelines
About the Author

Dealspotr is the world's largest and most reliable database of promo codes and deals online. We're the leading shopping social network serving brands, influencers, and consumers.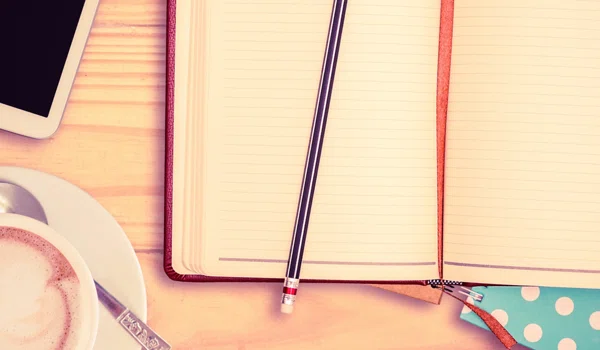 Welcome to Dealspotr! We're a community of deal hunters and couponers who love to save money and help others save too.
Our mission is two-fold:
For shoppers: to make finding deals easier than ever
For deal hunters: to make sharing deals more rewarding than ever
Our community values
What does it mean to be a member of the Dealspotr community? Here are our guiding principles as a community:
To help others save money. Helping people save is our core mission. As a community, we strive to promote couponing and make it more accessible to more people. Through our easy-to-use website and our strong community, we're working to help more people save money on the things they buy.
To post valid deals. Our goal is to create the most complete and accurate listing of coupons anywhere online. As a community, we strive to post valid deals for the stores, brands, and products that shoppers are seeking. We verify that our deals work as described, and we include all the relevant information that will help a shopper be successful in using that deal.
To curate and edit Dealspotr. We hate clutter. Dealspotr should be clean and organized, and free of invalid deals and spam. As community members, we have access to a range of editing and monitoring tools on Dealspotr. We seek to use these tools to flag bad deals, identify problem users, and use our voting and liking buttons to separate the great deals from the rest.
To help guide Dealspotr's future. Our development team listens closely to what our community has to say about what new features we should build and where we need to improve. Participate in guiding the future of Dealspotr by sending us your feedback on what you like, what you don't like, and any ideas you have. We've already incorporated tons of community feedback into Dealspotr - we feel this is what makes our site great and easy to use.
To assist other members. We're a team as much as a community, with a common goal of helping more people save more money. If we see a user having trouble using the site, or a member who appears to be new to deals and coupons, lend them a helping hand and guide them. By helping and educating a fellow community member, we can help more people save on Dealspotr.
To grow the community. Dealspotr is a social network that gets better as more people use it. By letting your friends and family know about us you're participating in our mission of helping more people save more money.
Our community guidelines
We offer a range of benefits to our community members, including financial rewards, so with membership come some important obligations. Here's what we expect from you as a community member:
Participate honestly. Don't try to game the system. Dealspotr is a place to help others and to help make our site better. If we see any patterns of abuse on your account, you may lose points, or your account may be suspended.
Use a single account, and use your authentic identity. Please use a single, authentic account on Dealspotr. Do not create multiple accounts for the purposes of collaborating on votes or other manipulations of the points system. We also discourage the use of superficial, fake identities. To the extent you use your real identity online, we expect you to use that identity on Dealspotr.
Deal posting guidelines
Test and verify every coupon before you post it. Coupons you may find on other sites often do not work. Before posting any coupon on Dealspotr, make sure you test it to verify that it provides the discount advertised. Capture a screenshot of a successful redemption or use of the coupon and include it with your deal.
Your deal must provide an actual discount, and you should explain clearly how to obtain the discount. Post only deals that provide a real and meaningful discount. Make it easy for a shopper to understand how to redeem the discount. Include a link directly to the discount page, or to a page explaining how to get the discount. If no such page is available, include an explanation for how to obtain the discount with your deal post.
Create a clear and explicit deal headline. It should convey clearly exactly what the deal is - how much the discount is, and for what item(s).
Use formal English in your deal headlines. Do not use slang words, or try to draw attention to your deal with exclamation points or call outs (e.g. avoid phrases like "Hurry Ends Soon!")
Use Title Case for your deal headlines. Keep Dealspotr readable. Do not use all caps or all lowercase.
Provide a screenshot showing that your deal provides the discount described. You must show the deal working on the retailer's website. For example. you must show promo codes along with the discount applied, or a sale page with prices displayed. Do not include screenshots of other coupon sites, as many of these coupons do not work. You must test and verify deals your self.
Deal posting: things to avoid
Do not post self-promotional links. The appropriate way to earn on Dealspotr is through our points system and rewards. We're not a place to promote your own affiliate links or codes.
Do not post duplicate deals. If a deal has already been posted on Dealspotr, it doesn't help the community to post it again. Our deal posting tool surfaces potential duplicates for you while you're posting, use that to check for duplicates before posting your deal.
Do not post single-use or personal coupon codes. Single-use codes are great ways to save, but since they are not available beyond the first user, we do not post them on Dealspotr. Please refrain from posting single-use promo codes.
Do not link to other coupon sites in your deal. Shoppers prefer to be linked directly to where they can buy the deal. Do not post links to deal site or coupon blogs in your deals.
Do not post coupons that are exclusive to other coupon sites. Sites like Retailmenot and Coupons.com frequently post coupons and codes that are posted exclusively for their readers. Please do not post these exclusive codes on Dealspotr.
Earning more points for your deals
Each deal you post on Dealspotr will earn you more and more points as you gain seniority and reputation in our system. Additionally, paying attention to the following details can also signficantly boost the amount of points you can earn for every deal you post. These guidelines are intended to encourage you to post certain kinds of deals, formatted in a way that helps shoppers. Any attempt to manipulate these points guidelines will result in your deals being removed and/or lost points.
Your earn more points by including all the fine print, like exclusions, expiration dates, and product manufacturers / brands.
Site-wide deals, especially site-wide promo codes, earn more points.
Stores marked as bonus points stores earn more points (view now).
Add helpful images to your deal. Include screenshots of promo codes being successfully applied, or product images.
Product deals can earn additional points if filled out completely and offers a substantial discount vs. the best online price, or best Amazon.com price.
Fill in both the store and manufacturer for your deal (if applicable) to earn more points.
Posting more than 3 deals for a single store in a single day will result in less points earned for subsequent deals.
Improving your Deal Rep can increase your points earnings for each deal by up to 2x.
If your deal becomes Trending or Popular (based on community feedback), you'll earn additional points.
You can lose points if the community flags and removes your deal, so be sure to include accurate information.
Thank you for being a valued member of our community. We're looking forward to collaborating with you to create the best couponing resource on the web.
For additional help, please view our FAQ.
Get each week's best deals from Dealspotr in your inbox
This guide was published on November 2, 2015
, and last modified on November 2, 2015
.