Reviews of Dealspotr
About the Author

Dealspotr is the world's largest and most reliable database of promo codes and deals online. We're the leading shopping social network serving brands, influencers, and consumers.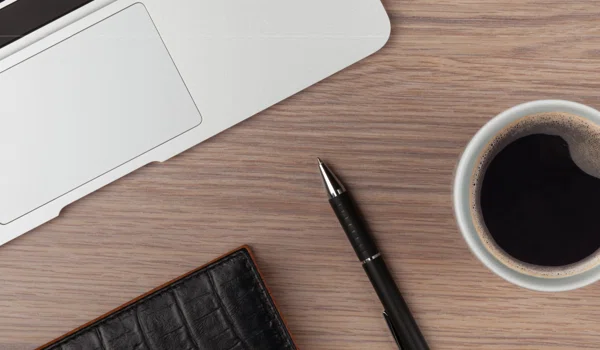 Thinking of joining the best coupons and deals community online? Don't just take our word for it, see what our community says about us. We've compiled a list of the latest reviews of Dealspotr, as written by our community of deal hunters, couponers, and frugal shoppers. Are you a loyal user of Dealspotr and have written a review of us? Let us know and we'll post it here - just send us a link to your review along with your Dealspotr user profile link to emily@dealspotr.com.
Get Craft Supply Savings (and Earn Money!) with Dealspotr! by Tamara Kelly at Moogly Blog: 
Back before I started Moogly I was a big couponer. I loved going through the Sunday papers and all the couponing websites, getting the best deals for my family. But that only lasted a few months before I had to give it up – who has the time? Nowadays, I don't clip paper coupons – but I *DO* use a lot of promo and coupon codes online.

Whether it's food delivery on the weekends, holiday gifts, or craft supplies, I always look for a coupon code before I buy. And one of the newest places I always run a quick search for codes is Dealspotr! On the surface, Dealspotr might look like just another coupon code sharing site, but there's the potential to not only save money, but to earn money – and buy more craft supplies! So I'm going to keep on using it, sharing deals, and saving money.
The Best Way to Find Coupons Online is Using Dealspotr by Miranda at Slashed Beauty:
"The social aspect of Dealspotr is really fun, since the site is pretty much run by its users! The community curates and posts deals they find around the web, which then show up in your feed if they fit your personalization settings. You can "spot" deals, which is basically up-voting the best deals. Deals that are spotted by many users start trending and become "hot." If a deal you spotted eventually becomes hot, you get 200 points. You also earn points if you were the original poster of the deal that goes hot!"
My New Online Coupon Code Hack (For Stores Like Apple and Kate Spade) by Leslie at Lamberts Lately: 
In my opinion, this is the real magic of using Dealspotr.  They allow you to filter coupons by type, including codes that are site-wide, single-use coupons, and codes that are assigned to specific products ... Isn't that awesome?  It's the most organized coupon database I've ever seen (and you guys know I love some organization!). I love that I can search for single-use coupons and that the codes are so well-validated.
Dealspotr Tutorial. How to Earn Your First Amazon Giftcard and Get Started Quickly and Easily With DealSpotr by Jenilee at Geeky Sweetie: 
I've been with Dealspotr since April 2016 and in that short time (This is only mid-June 2016 at time of this writing) I have received almost $100 in amazon giftcards. This is my favorite "Get Paid To" type of website – It's really easy to get started and really fun!"
Why You'll Want to Start Your Coupon Search Here by Aaron at Three Thrifty Guys: 
Curation is one of the keys (I think) to running a useful deal site. There are just so many stores out there – it would be almost impossible to track, find and validate all of the best deals. This is one of the areas that I think Dealspotr has got cornered ... Not only are some of the best coupon hunters posting deals at Dealspotr, but every deal posted needs some form of verification the deal is legit. This is another notch in the site's belt. It's frustrating to click on a deal, get directed to try and redeem that coupon code – only to find out it doesn't work. If a deal can't be backed up with proof – it doesn't go live (saving customers' valuable time). This creates significant trust in the site.
Dealspotr – Simply the Best and Most Comprehensive Deal Site on the Web by Maura at Coupondipity:
"Here's the thing: all of the coupon/deal/promo code sites were kind of the same. They offered the same info, the same deals, etc. What if you had a deal 'feed', tailored and customized just for you? With all of the best coupons, deals, sales and promo codes at a glance for the items that you buy? A feed that doesn't take you through stuff you're not interested in (power tools, for example). Have I got great news for you! It's here! Dealspotr is upping the game again. The information that you find there is more comprehensive because Dealspotr actually rewards users for posting promo codes, sales, deals and coupons, and it's also more focused and targeted on just what YOU want. And we all know (because of Pavlov) that when there's a reward involved, people rush to grab it. For Dealspotr, that means more users, and more users equates to more deals. And for you, more deals means bigger and better savings on the stuff you buy."
Save Money Easily on Old Navy with Dealspotr by Liza at Addicted to Savings:
I love the concept of Dealspotr. I love that going on their user friendly website, I can easily save money on purchases. Then, I love the fact that I can pay it forward and help others save money by finding additional coupon codes to submit on the website! AND, I earn points which can be redeemed towards gift cards as I complete these tasks!
Dealspotr Review – Save and Make Money When Shopping Online by Michelle at Making Sense of Cents: 
On other deal websites, deals would claim to be valid and people would say they they had used the coupon, but it always seemed like coupon codes never worked for me. Due to that, I almost entirely gave up on searching for coupon codes because I was starting to think it was a waste of time. However, it's not like that with Dealspotr. Dealspotr has more codes and fewer expired ones than RetailMeNot, Coupons.com, Groupon, or any other coupon site.
How to Get the Best Deal: A Dealspotr Review by Ashley at The Frugal Ginger:
"I was introduced to Dealspotr a few weeks ago and it has been a game changer for me when it comes to finding the latest deals and coupon codes to use. It is a social community full of people that love saving money, my kind of people. You go to Pinterest to see pretty images and tutorials but you go to Dealspotr to find the best deals."
Dealspotr: How I earn an extra $100 browsing the internet by Vanessa at Vanessa's Money:
"As you may know, I've been a Verified Influencer with Dealspotr for about eight months now. While I haven't made the kind of money that some users have ($400+ a month!?) I have earned over $200 this year for basically the time I spend browsing the internet while drinking my morning coffee."
The 411 on My New Favorite Way to Spot Online Deals by Shari at Savvy Everyday:
"Saving money and making money in one spot? Don't mind if I do! Posting a deal isn't hard, either. The site walks you through the information needed and allows you to add pics to make your deal more appealing. I love that you get to see everyone's great deals. This site is really about a community of savers helping each other out."
Dealspotr: How it Works by Sarah at 20 Something Couponer:
"Because My Feed is tailored to what I care about, it makes the whole website seem a lot more connected to who I am. I don't need to see deals about retailers that I will never shop at. When I go to Dealspotr every morning, My Feed is filled with deals that are centered around what interests me."
Shop Customized Deals Daily with Dealspotr by Becky at Week99er:
"It may seem a bit far off, but the holiday season is just around the corner (we plan early around here!) That means I'm checking daily to see if the perfect gift items are on sale or there's a way to snag them cheaper. But instead of digging through piles of deals that don't apply, I just check my my personalized feed on Dealspotr."
Get the Best Deals at Hobby Lobby for Your Seasonal Festivities by Becky at What U Talking Bout Willis?:
Dealspotr even helps me follow Hobby Lobby by offering a follow tab on the sidebar.  It shows me just how many different coupons they have on their site for Hobby Lobby.  It also puts them in categories to help me find printable coupons, sale, free shipping, site wide as well as actual promo codes.  I love just how easy they make it give me the savings for the store I am using at the time.
Earn Gift Cards with Dealspotr by Laura at New Age Mama:
"The Feed is a new feature on Dealspotr, and I am really loving it. Users can select topics that interest them (such as fashion or pet supplies for example), stores that they shop at regularly (Like Walmart or Target), or even specific posters that they know find the best deals. Dealspotr uses this information to create a custom feed, similar to your face book feed, but filled with deals customized to your taste."
How I Earn Free Gift Cards Every Month by Kari at eSavingsBlog:
"I get free Amazon Giftcards every month from Dealspotr and you can too. It is super easy to do. Dealspotr is a community of deal seekers sharing and voting on deals and a great place to go to find a coupon code or deal before you shop online or off. But besides using Dealspotr to find deals and coupons, you can use it to earn Amazon gift cards just by being helpful in the community."
How to Find the Best Promo Codes At Old Navy by Kasey at her self-titled blog: 
Finally, I searched Dealspotr and offers I hadn't seen before popped up. Dealspotr was the only site that I searched out of the four [RetailMeNot, SlickDeals, Brad's Deals] that offered single-use codes. So, on days when Old Navy isn't already having a sale or if there are exclusions to the offer, I can search Dealspotr for single-use codes to get a discount on my order. Today when I searched 72 different single use codes were displayed on their site. 
Dealspotr: Save Money And Earn Money At The Same Time by Peter at Bible Money Matters:
Have you heard of Dealspotr?  It's quickly becoming one of my favorite sites. Not only can you find great deal codes to save money on your purchases, but you can also earn gift cards.  With this site, you save money AND earn money! ... Dealspotr is a one stop, money saving, money making, social site and can become quite addictive.
How I Found Rare Kate Spade Coupons Using Dealspotr by Shannyn at Frugal Beautiful:
I am super pleased with my experience using Dealspotr for the first time. The interesting thing, which I didn't expect, is that I had such good luck with the third-party promotions, which ended up being Amazon for me. Listing them all in one spot made it easier for me to search for the purse I wanted. Plus, I would have never even considered looking at Bon-Ton or Amazon for Kate Spade if it weren't for how Dealspotr has their website set up. I always just assumed that Kate Spade was exclusive to high-end merchants.
Save Time and Money with Dealspotr by Brandi at Five Monkies:
"What I personally like about Dealspotr is that all the deals and sales are posted by people just like you and I. It's not a robot roaming the web and reporting back. It's a community. And once you join, you become a part of that community. Follow your favorite deal posters, follow your favorite stores, and earn points for Amazon gift cards in the process! Every time you post a deal you spot online or in your inbox, you'll receive points towards gifts for yourself!"
Dealspotr: The Coupon Site Where You Can Earn! by Jamie at Mama Without a Clue:
"Honestly, I've tried other deal sites and coupon sites. The ease of use, and the community here is so much better than those other ones. I love Dealspotr, I recommend it for anyone who loves finding deals and sharing promo codes!"
Dealspotr Deal Sharing Community by Max at Maximizing Money:
"Dealspotr is similar to other deal exchange forums, like FatWallet and Slickdeals, except that Dealspotr actually pays you to submit deals and participate in their community of deal enthusiasts."
Finding Promo Codes for All Your Online Shopping (such as Bloomingdales)! by Jennifer at Deals We Like:
The best thing about Dealspotr is that it includes many single-use codes that are shared by active members. This gives other members the opportunity to use these coupon codes to save some money that would otherwise go expired. Someone might as well use it, right?! Ultimately, this is a crowd sourcing website for all deal lovers! ... And not only can you get save money while shopping online, you can also earn points on Dealspotr that you can cash out for some Amazon credits. So it is a double win.
Why Social Deals Can Change How You Save Money - Dealspotr Review by Grayson at Debt Roundup:
"You seek, you save, you share. That's what Dealspotr is all about. It's your social network for deals, coupons, and saving money."
Dealspotr: Get Paid to Save Money by Miranda at Slashed Beauty:
"Dealspotr is a new social couponing site where users submit coupons, deals and discounts from all over the web that work in-store and online. From Nordstrom, to Old Navy, to 6PM to Amazon, you can submit deals you find for just about any store you can think of."
Earn Rewards with Dealspotr by Jenn from Brain Foggles:
"Dealspotr is so much more than your average savings site posting coupons and discount deals. It is actually a social media style community that allows you to earn rewards points for sharing savings with others, interact with other users, and follow users who post deals that interest you. Dealspotr members range from the top coupon bloggers on the web to the average everyday Joe like you and me."
Find Deals and Earn Rewards on Dealspotr.com by Anitra at The Mama Zone:
"Dealspotr.com is social site for finding and sharing coupons and deals. After signing up, users can post the money saving opportunities they find and comment on deals that are already posted."
Dealspotr: A New Deal Sharing Forum Where You Can EARN Amazon Gift Cards! by Maura at Happy Deal Happy Day:
"So why am I telling you about this site? Well, I want you to know it as a deal finding resource and #2- you can EARN Amazon Gift Cards for being active in this community! And who doesn't love Amazon Gift Cards, right?"
Rake in the Savings with DealSpotr Plus Earn Amazon Gift Cards for Sharing Deals! by Laura at New Age Mama:
"I do almost all my shopping online and I'm always on the look out for a great deal. Recently, I discovered an awesome website called DealSpotr. As their name implies, they know how to spot a good deal."
Dealspotr: New Kid in Town Offers More! by Vicki at Coupondipity:
"All of the coupon/deal/promo code sites were kind of the same. They offered the same info, the same deals, etc. But Dealspotr, the new kid on the block, is actually upping the game. The information that you find there is more comprehensive because Dealspotr actually rewards users for posting promo codes, deals and coupons."
Check Out This! Dealspotr by Terra at Mommy Loving Free Stuff:
"I have been on Dealspotr for a month now and the experience has been nothing but pure bliss. They have the best customer service … You will never find anything better just see for yourself."
Dealspotr – Save Money & Earn Rewards by Suzy at Suzy Saver WNY:
"I love the format of the Dealspotr site. You can search by store, brand, category, popular, and trending deals. There are hundreds of new deals posted daily. If you're looking for a coupon code or product deal, check the Dealspotr site and you're sure to find what you need."
Spot Deals Like a Pro! by Michelle at Common Sense Housekeeping:
"There is so much more to this website than just finding great deals. Don't forget about the great people! When you notice that someone on the site always seems to post great deals from stores that you like, just add them to your follow list and you will easily be able to see all the deals they post. Plus, everyone is super friendly and helpful."
Dealspotr Review by Giovanni at A Mother's Craft:
"Dealspotr is a great community for people who love finding and sharing new ways to save money on their everyday purchases. It's also great that you can choose which brands to follow, so you aren't getting blasted by deals you have no interest in."
Dealspotr: Everything You Need to Know by Holly at Mommies With Cents:
"Even if you don't want to post deals, Dealspotr is an awesome resource for online shopping. You can follow your favorite stores to see a current stream of deals. You can also follow your favorite dealspotrs to see the deals they are posting."
Meet Dealspotr: The Only Social Couponing Site Where it Pays to Save by Mayra at Lip Drama:
"If you're like me and you're always on the hunt for a good deal then joining this site is a no brainer. I joined Dealspotr about two months ago and so far I'm loving it."
A Risk-Free Way To Earn Amazon Gift Cards: My Honest Review of Dealspotr by Maggie at Square Pennies:
"I can find great deals for gifts. This saves me money at the same time my gifts look generous. I love that and I love whittling down my gifting budget."
Dealspotr Review | Rewarded for Sharing? by Christine at Hay Hay Life:
"The dashboard design is simple and extremely user-friendly. Sharing new deals, recommending posted ones and searching for great buys takes a couple of minutes at the most. Seriously!"
Dealspotr: Free Amazon Gift Cards! by Vanessa at Vanessa's Money:
"I'm the cheapest, least-likely to shop person in the world but even I have found deals that are too good to pass up. 50% off at Old Navy? 40% off at La Senza? No one can ever have too many staple pieces of clothing."
Dealspotr Review by Kristina at Kristina Does the Internets:
"What I think is particularly cool about the site is that people not only post site-wide coupon codes, but will also share when particular items go on sale."
Find More Savings & Earn Free Gift Cards with Dealspotr by Jailee at You Saved How Much:
"One of my favorite aspects of this site is how many stores they have, how many offers you can find, and how fun it is to earn Karma Points. It is very easy to earn."
Find More Savings & Earn Free Gift Cards with Dealspotr by Jailee at You Saved How Much:
"One of my favorite aspects of this site is how many stores they have, how many offers you can find, and how fun it is to earn Karma Points. It is very easy to earn."
Dealspotr Review: Save Money and Earn Money! by Alexa at Misfit Alexa:
"Aside from the fact that you can save some major coinage when you shop through the site, the huge perk of the site is that you can earn rewards for participating in the community! By posting, commenting, voting, and recommending deals, you earn what's called Karma, which is basically a points system on Dealspotr. There's different levels and checkpoints you can reach on the site, and with these levels and points, you earn Amazon gift cards! So you get to save money and you earn money to spend!"
Dealspotr: The New Hotspot for Deal Hunters by Jade at Diva Fabulosa:
"As a leisurely shopper, this site is able to help me find great deals and filter invalid coupons. This minimizes the possibility of getting frustrated over expired coupons or codes that do not work. But for coupon hunters, Dealspotr is a hotspot. They get to find great deals as soon as they are out with the help of community members. Plus, they get rewarded with gift cards that they can spend on things that they want."
Dealspotr Review by Laura at I Do DeClaire:
"My impression of dealspotr is that of a facebook of deals. You can follow stores and users, post deals of your own and search for deals for a particular store. It is easy to find coupon codes and deals on selected items. An aspect that I really like is that by posting deals, having people like your deals, and other actions you earn 'karma points'. After a certain amount of karma points you receive amazon gift cards."
Find Deals at Dealspotr by Susan at Girls in White Dresses:
"So, what is Dealspotr? It's a site you can go to to find deals and codes that you can use in online stores, and in brick-and-mortar stores as well. The deals are posted by "real people," and you can rate them to show whether or not they work for you . The better deals generally end up being rated higher, so that you can find them more easily."
Dealspotr: Get the Scoop on Discounts and Deals! by Tiffanny at Tiff's Deals:
"Points add up to FREE Amazon gift cards - To find deals, I just go through my emails and post the deals from there - it's the stores you shop already, so super easy to find - and DealSpotr makes it super easy to post the info for others to shop on sale too!"
Dealspotr Review by Cole at Reviews by Cole:
"Dealspotr has a point and leveling system for contributors who add deals, comment and vote on other deals. Within a few days, I had moved up two levels and cashed out two Amazon gift cards, which I was able to apply to a new phone and some Christmas presents. Awesome!"
Get each week's best deals from Dealspotr in your inbox
This guide was published on December 11, 2015
, and last modified on December 11, 2015
.